Casual and Action Photography
caphoto7@bell.net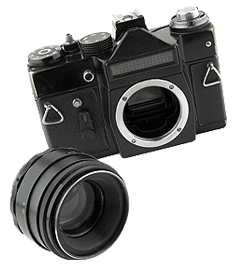 .Keep it simple
Keeping photography simple will resonate with the viewer
The world is full canvas and you as a photographer it is up to you how to make it into a composition.
The image could contain many elements but it must follow a general theme. A bright light off to the side will distract from the image and draw the viewer away from the main theme.
By using subject isolation with
• contrasting colours ,
• zooming in on the subject
• Blurr th backgrou or forground
It is the photographers goal to impose order in this crazy world and to tell a story
Please check back Next week for more tps
.Pet Photography
Start with your family pet- you know how it will behave and it knows you
Pet photography is very up predicable as you never know what the animal is going to do
The animal must be comfortable and happy, they must also be in a calm environment. What motives them?
Animals move quickly therefore a fast shutter speed is required.. focus on the eye closest to the camera
Work with a long telephoto lens to ease the anxiety of the animal Get down to the animals level
Shooting Animals at the Zoo
Make note of special events and feeding times
Overcast days are the best as there are no backlight images or distracting shadows
All animal have a personality Use the longest Telephone lens you have to capyure the finest detail.
Try to focus on the animals eyes
When shooting through glass Get as close to the glass as possible And use aPolizing filter to eliminate reflections
Avoid flash at all costs
Wildlife on water
Many unique creatures live in or near water
Choose a destination islands usually inhabit unique wildlife that are not easily found on the shores of urban settings found in the rock formations of the island –
Give the wild life space an you will get some excellent posed shots Protect your camera with a water or ran sleeve.
Animals
To take a successful wildlife image you must be prepared to put in a considerable bit of time and energy then you have to get close enough to capture the intimate moment without frighting the subject or being attacked.
Try to capture a natural activity
Get down and dirtySince most of the wild life is on the ground. The tendency is to take pictures from the standing position but you will get better shots from lying on the ground and capturing eye to eye contact and it eliminate a lot of useless background.
. The nature photographer
How to become a great nature photographer
You must produce exceptional shots.
Know you Equipment
What gives your photo the impact?
What is perceived in the image? .
Understand your subject
The more you know about your subject the better your photo will be
Use the published guide books to know the animals habits, and routines environmental conditions they like, behaviour in different weather conditions and seasons..
Don't disturb their natural routine.
Understand Light You must be aware of all Lighting details as to how it affects the overall scene. As the ambient light changes it produces different shadows and can either enhance the photo or completely destroy it.
Steps to Great Fireworks Photos
Here are some tips to help you get great shots.
Where and When
Know where you are going, .
1. Arrive at least two hours early to find your vantage point. and best viewpoint. :
a. Look for locations that are higher than the launch point, like a hill or mound, or even the highest level of a park
b. Look for a place that will have some interesting foreground. Fireworks are bright and long exposures will illuminate the foreground. You want it to be interesting,.
c. Big event fireworks are big, you do not want to be right underneath them. you want to capture the device going up before it explodes.
Photo Gear for Fireworks
1. a camera that can be set to Manual mode and has a B or bulb setting.
2. A versatile lens like an 18-300mm .
3. a good tripod,
4. a simple remote release to trigger the shutter. .
5. a fully charged main battery and a fully charged spare.
6. a fresh memory card in the camera, and a spare just in case.
Practical Prep
1. Dress comfortably, don't forget the bug spray, and wear closed-toe shoes . The ground will get slippery as well. Wear a baseball cap. You will need it.
2. Take a white towel to put underneath your tripod. It will help you find it, and anything that you drop in the dark.
3. Get a little head mounted flashlights
4. You will need this to play with your camera settings.
5. . Consider something to kneel or sit on..
Camera Settings for Fireworks
1. Put the camera in manual mode
2. Set your ISO to 200
3. Set your aperture to f/11
4. Set your shutter speed to Bulb
5. Aim the camera mounted on the tripod to where the fireworks will go up, using a relatively wide focal length.
Photographing Fireworks1. When you see the arc of the fireworks going up, press and hold the release button on your remote release, and hold it until the burst is finished.2. For multiple bursts on a single frame get your hat ready. Keep the shutter open between bursts, and cover the front of the lens with the hat. .3. Shoot a lot. No two bursts are going to be alike..
Nature reflection
The conditions of the spring make it easy to capture wildlife and to get sharp images of flowers and vegetationThe calm waters make for a perfect reflective surfaceThe reflection allows you to capture some of the intricate details or your subjectGet the right angle even if it means getting down dirty and wet
Taking Photos At The Fair
The most common thing to photograph at the fair is the food.
Getting great food shots
Avoid direct sunlight.
block or defuse the harsh sunlight .
The second most photographed subject are the rides.
Rides can be photographed using two different methods.
First is freezing the action, capture the moment.
• Have a minimum shutter speed of approximately 1/250 and higher. .
• Making it ideal to capture images of facial expressions on a ride,
The second approach is to slow things down.
• Using a slower shutter speed can give multiple different, perpectives .
• Blur the background of an image to show the person or object is moving at a fast rate of speed.
• This can also be used to capture the lights at night, or capture the motion of a ride to give a slightly abstract look to the image.
. Nature Photography in the spring
As the birds and animas shed their winter coats it provides a tremendous opportunity for all nature and wild life photographers.
Protect your camera equipment from the wet conditions of the spring, like rain dirt mud and pollen
When the flowers start to bloom the smaller nectar eating birds like the Humming bird arrive
Always approach your subject quietly and very carefully.
Late spring is the perfect time to capture Great images of small subjects using macro photography use insect repellent to prevent the insect from biting you
Sports Photography
One of the difficulties with sports is that with so much happening it can be hard to concentrate on the specific action
Knowledge of the sport the better you know a sport the better you will be to anticipate the action.
You need to anticipate the action a few seconds prior to the actual happening. . Pre focus on the spot and let the action come to you
Great sports photography is not just about showing the game. You must generate a sense of motion and activity by using your photographic Techniques and create a blurring effect. You want the main subject to remain in focus but the background slightly blurred.
The strategy for sports photography is a constant vigilance to make sure you are in the right place at the right time.
Always keep safety in mind with vantage points close to the action. Do not put yourself at risk Follow the official's instruction
When doing winter sports protect your equipment as much as possible and keep the extra batteries in your pocket. The cold is extremely hard on the battery.
Do not constantly go In and out of buildings as condensation will form on the equipment.
Flash Photography does not work in sports photography use available light and a high ISO setting
set your white balance as the high powered lights in the sports arena have different colour temperatures .
get the proper authorization as most team logos are copyright protected And security at the sporting event is very tight
Tips for Photographing Air Shows
There are many opportunities to photograph aircraft over the course of the summer from big air shows to smaller, local events.
• keep your ISO as low as possible for the best colour and dynamic range.
• For aircraft on the ground , a medium wide-angle lens is great as cockpits are more cramped than you might expect.
• watch for clutter in your background;
• a macro or close shot with a telephoto zoom can help you isolate particular parts of the aircraft t
• Consider mechanical parts, insignia, or aircraft names
• If you are going to be on the ground for some time, don't forget your sunscreen as that concrete apron is much more reflective than you might think.
• A travel tripod or Platypod is a useful tool to have and if you are going to do a lot of low shots, a padded knee pad is a huge asset.
• First, determine if the sky is a lot brighter than the aircraft.
• add some exposure compensation
• Second, bring as long a lens as you can handle.
• Filling the frame is really important you will need long lenses 400mm
• s get your shutter speed to 1/60 of a second and use good panning technique.
• Always use a polarizer,
• Keep your elbows tight against your body and make a lens cradle with your left hand,
• If you are not using a polarizer, a protective filter is a good idea because there's a lot of debris being kicked up at an air show.
• Be sure to clean your camera at the end of the day as there is exhaust debris falling out of the sky all day long. Always use a lens hood; both for front end protection and also to control glare across the front element of the lens.Tips for Photographing Air Shows
There are many opportunities to photograph aircraft over the course of the summer from big air shows to smaller, local events.
• keep your ISO as low as possible for the best colour and dynamic range.
• For aircraft on the ground , a medium wide-angle lens is great as cockpits are more cramped than you might expect.
• watch for clutter in your background;
• a macro or close shot with a telephoto zoom can help you isolate particular parts of the aircraft t
• Consider mechanical parts, insignia, or aircraft names
• If you are going to be on the ground for some time, don't forget your sunscreen as that concrete apron is much more reflective than you might think.
• A travel tripod or Platypod is a useful tool to have and if you are going to do a lot of low shots, a padded knee pad is a huge asset.
• First, determine if the sky is a lot brighter than the aircraft.
• add some exposure compensation
• Second, bring as long a lens as you can handle.
• Filling the frame is really important you will need long lenses 400mm
• s get your shutter speed to 1/60 of a second and use good panning technique.
• Always use a polarizer,
• Keep your elbows tight against your body and make a lens cradle with your left hand,
• If you are not using a polarizer, a protective filter is a good idea because there's a lot of debris being kicked up at an air show.
• Be sure to clean your camera at the end of the day as there is exhaust debris falling out of the sky all day long. Always use a lens hood; both for front end protection and also to control glare across the front element of the lens.Tips for Photographing Air Shows
There are many opportunities to photograph aircraft over the course of the summer from big air shows to smaller, local events.
• keep your ISO as low as possible for the best colour and dynamic range.
• For aircraft on the ground , a medium wide-angle lens is great as cockpits are more cramped than you might expect.
• watch for clutter in your background;
• a macro or close shot with a telephoto zoom can help you isolate particular parts of the aircraft t
• Consider mechanical parts, insignia, or aircraft names
• If you are going to be on the ground for some time, don't forget your sunscreen as that concrete apron is much more reflective than you might think.
• A travel tripod or Platypod is a useful tool to have and if you are going to do a lot of low shots, a padded knee pad is a huge asset.
• First, determine if the sky is a lot brighter than the aircraft.
• add some exposure compensation
• Second, bring as long a lens as you can handle.
• Filling the frame is really important you will need long lenses 400mm
• s get your shutter speed to 1/60 of a second and use good panning technique.
• Always use a polarizer,
• Keep your elbows tight against your body and make a lens cradle with your left hand,
• If you are not using a polarizer, a protective filter is a good idea because there's a lot of debris being kicked up at an air show. • Be sure to clean your camera at the end of the day as there is exhaust debris falling out of the sky all day long. Always use a lens hood; both for front end protection and also to control glare across the front element of the lens.
Dramatic Travel Images
Travel photography is to capture interesting shots.
Shooting from a low angle.
By placing your camera on the ground or very close to it you will get a new perception of any object.. Animals at rest you will get better eye contact and more facial detail. Architectural walls now show complementary shadows and reflections.
Use a wide angle lens to provide a better depth of field your subject is in the foreground with just enough background to identify the surroundings.
• To capture more back ground and reduce the amount of ground –raise the lens off the ground
• To eliminate vibration pre set the settings ,set the camera on manual mode, and use the self timer.
• Low angle shots produce a more uplifting perspective
• A lens hood will help protect the lens from dust and other foreign objects.
• Kneepads are handy to help preserve your knees.
• A small compact tripod will help protect your camera from sand and dirt.
.
Five Tips for Beautiful Beach Photos
Beaches, whether on the ocean or a calm lake, offer the photographer a vast number of beautiful and creative image opportunities. .
1. Find a Focal Point – Look for a focal point to be the subject of your image and let the view surround it.
2. Action and Adventure – People shots are best when some action is included. A tripod is a great asset when taking shots with movement, and a remote shutter .
3. Beach Portraits – sunlight can ruin your photographs. Bright sun equals harsh shadows. You can try zooming in closer to cut the amount of shadow, but you will lose the lovely beach background. The best option is an affordable collapsible reflector, which will bounce the light from the sun back onto your subjects.
4. Black and White Beach Photography – Dramatic beach images can be accomplished in black and white. Strong sunlight produces a very high contrast black and white image. If you use a polarizing filter and red filter, flare will be reduced and the image contrast will be raised. Set your mode to AV (Aperture Priority) and select a large aperture f/2.8-f/4 to achieve a soft blur and background. Spot metering mode should meter on your subject's face
5. Nighttime Beach Images – The beach can be an enchanting place at twilight. The water is calm and the sky is full of vibrant sunset colors. You need to set your camera on a tripod because of the lower light levels at night. Create a magical effect by setting your mode dial to TV or S, and then set the shutter speed at two seconds. To reduce the amount of light that hits your camera, use a natural density (ND) filter. Use a cable release when shooting your image to avoid unintentional blurring. The result will be a soft blur on the water because it is moving, but rocks, driftwood, people, boats, and other stationary objects will sharp.
Bring Your Garden Photos to Life
Summer months are a great time to get outdoors to shoot landscapes and nature..
Photographing your own garden or yard, or visiting a nearby public park is a great way to work on your landscape, nature, still life and macro photography skills — and even your wildlife photography skills, if you're lucky.
Five Tips for More Succulent Garden Photos
1. Get up Close and Personal
focus on the thing that really catches your eye: a specific flower or color; the way the light shines through a patch of leaves; or a bumblebee or butterfly as it hovers above the flora.
break out your macro lens to get even closer. With the macro you can fully capture the detail in the pistil of a flower or the shell of a beetle.
2. Capture the Unexpected
Although flowers are often the focal point of a specific garden, move your camera around and capture the additional plants and elements that make up ther garden. the combination of plants and flowers, the way the sun hits certain leaves or the way shadows fall
You can also use different elements of your garden, such as spaces between plants or openings in the leaves, to frame your shots and bring your favorite elements into greater focus.
3. It's Not Just About the Plants!
Most gardens have decorative elements like statues, or benches to sit on or bird feeders or baths; make sure you take the time to capture these as well.
4. Contrast is Your Friend
. To help ensure your desired subjects stand out from their surroundings, look for angles that show off contrasting colors. That might mean getting low, to put the sky behind the subject, or the reverse, to get dark soil in the background.
5. Avoid the Midday Sun
While it might seem like the midday sun will make the colors in your garden pop, it can actually have the opposite effect: The midday sun can be too bright, and completely wash out your colourful subjects.
make time in the early morning and later afternoon to shoot the garden. The lower sun provides a soft, beautiful background that makes the plants and flowers feel lively and vibrant. And don't be afraid to shoot on slightly overcast days, either; cloud cover offers diffused lighting that gives you a natural feel on camera.
Choosing the Right Lens for Garden Photography
• In addition to your kit lens, a macro lens can help you get up close and personal with your garden. .
• If you're concerned about stepping right into your garden, or can't get as close in a public space as you might like, you'll want to have a zoom lens with you. A 70-200mm zoom lens, .
• For a fun addition, consider using a fisheye lens; it can help you create interesting compositions using flowers and plants immediately in front of the lens,
. Life in the Fast Lane
The image must give the viewer a taste of the action
You can use a number of techniques
• Fast shutter speed to capture start stop action
• Panning
Pay attention to the background who knows what foreign object will pop up
Hold the camera with a solid flexible grip- elbows in tight –left hand below the lens right hand gripping the camera and your finger on the shutter. Face the track and set your feet shoulder width apart.-pre focus on the area and let the object move into it.
A 300 to 500 mm lens is idea for safety reasonsFor the best shot focus on the cars number or the bikers helmet
Get Outside This Weekend and Make Some Memories
Sunny days are still here it's time to pay attention to quality not quantity and create shots that you will be proud to post
Get Down To Their Level
If you're photographing kids, get down on your knees and snap some shots from their perspective. Let them act like themselves, have fun, and be prepared to capture the shot when it happens.
Get In the Shot
There's nothing worse than coming back from a weekend trip or a holiday and realizing that you're not in any of the pictures because you were behind the camera. Bring a small tripod o make it easy for you to get in the shot with your family, use your camera's self-timer
Shooting Better Landscape Photos
Great landscapes are easier to capture with the right gear. here are 1some must haves when shooting landscapes:
1. Ultra-wide angle lens, 10mm focal length ultra-wide angle lens.
2. Lens Hood. .
3. Tripod with ball head and quick release plate. Great landscapes are made on a tripod. .
4. Cable release or self-timer. You don't want to be touching the camera to trip the shutter either get a cable based release, or use the camera's self-timer.
5. Hoodman Loupe with optional magnifier. A loupe blocks the light.
6. Polarizing Filter. If the sun is out, use it to make the skies bluer and to reduce reflection. .
7. Neutral Density Filter. In normal light, this is the ONLY way you will be able to get your shutter speed slow enough to show motion in water, clouds and anything else you want to show movement in..
8. Graduated Neutral Density Filter. In most cases for landscapes, the sky will be much brighter than your foreground. A graduated neutral density will darken the sky but be clear for the foreground.
9. PDF manual always have it with you.
10. Rain gear. Great landscapes are not only made in sunny weather. A heavy clear plastic bag can work just poke a hole in the end and use duct tape to fit it to the hood rim.
Camera settings .
1. For landscapes, set your ISO to the lowest possible value that is a number.
2. Shoot in RAW. RAW gives you all the data in your images. or JPEG and accept what it gives you. RAW files must be post processed.
3. Aperture priority. Set your camera to aperture priority. .
4. f/11 or smaller aperture. Landscapes are all about depth of field.
5. Ge the white balance correct in camera,
• The best lighting is at dawn and just before sundown, not at high noon.
• Climate does not care about your photographs. You could do everything right and just have a crappy weather day. .
Secrets for Successful Landscapes and Panoramas
1. If the ground is not level, put only one tripod leg on the downhill side. .
2. If you are shooting panos, shoot each frame in portrait mode (vertical). Overlap each frame by 30% with the previous one. .
3. Set your focus and then turn off AF. .
4. Meter in whatever mode you are shooting then set that exposure in Manual mode. .
5. Spreadr tripod legs wider for more stability and to get lower.
6. Extend the narrowest portion of the tripod leg LAST.
7. Put an L bracket on your camera so it's easy to quickly flip from landscape to portrait orientation while keeping things stable.
6 Tips for Stellar Photography
Here are a few useful tips to help you make the most of night time photography. The meteor shower is said to peak between August 11-13th,
Regardless of how expensive or how good you may think your phone may be, they are not capable of capturing images of the night sky due to the small size of their sensor, the limited ISO range, and lack of full manual controls. Even if you have an app or alternate method of capturing long exposure images with your phone, the noise will be beyond use or the exposure will have to be so long that you will begin to see star trails.
1. Know how to manually adjust your camera settings. You need to know the settings, and force the camera to shoot the exposure that you want it to.
2. Slow things down. the key to good star photos is using a very slow shutter speed. The other is in your actions. If you rush yourself, you will not get the results you want. Sit down, look at the stars, watch and decide which direction you want to aim the camera.
3. Make sure you have a good tripod that can securely and safely support the weight of your camera. .
4. Avoid star trails. Star if you wish to capture an image of the meteor shower, while also still being able to see the milky way, you need to watch how long you make your exposure..
5. When you are shooting the stars at night, you want the maximum amount of light possible to reach the sensor. In order to do this, you need to open up your aperture as wide as possible.
6. The next thing you want to address is your ISO. If you set it too low, your camera will not pick up enough light to capture any detail of the sky. Too high, and you will create so much noise, there will be 10x more "stars"
A couple extras that are optional:
• Bug Spray
• A remote shutter release
• Water Bottles
• Snacks
• Flashlight
• Bring a Friend
• Remember to stay safe and use common sense
• Stay vigilant of any wildlife that could possibly be in the area.
t Outdoor Long Exposures
The magic in long exposures, particularly ones made outdoors.
Needed Gear
The most critical piece of gear for long exposure work is a solid tripod. .
You don't want to be touching the camera when the shutter releases.
For really long exposures, use the B (bulb) mode, you will need an external remote
Always carry spare batteries for your camera. Your exposure time is going to be limited by battery capacity.
In a folding stool or chair, and a selection of clear garbage bags. Put one on the ground and cover it with a white towel. Put all your accessories on the towel so they are easy to find in the dark. The garbage bag keeps moisture from seeping into the towel from the ground. A clear bag placed over your camera will protect it from rain / snow and other flying gunk and provides a minimal level of insulation.
The How-To
Use a wider-angle lens and focus it appropriately. Depending on your camera, autofocus may not work in really low light, so you will have to focus manually. .
Your camera's built in meter can work as a guide delivering an average middle grey tonality. plan on using the camera in the manual mode.
Long exposure photography is sometimes a game of chance. Things may work out brilliantly or they may not work out at all. That's the magic and joy of this kind of work, trying different things to see how they work out. It's a thinking process because you won't be spraying and praying, purely because you will have a wait period during the exposure.
.What is street photography
It can be generally described as candid photography of everyday life.
. Street photography can take many forms and the one thing all of these photographers have in common is that they were/are capturing life as it happens.
Today's street landscape pose some interesting and often frustrating challenges such as the perceived invasion of privacy, national security and an overall wariness the general public has of photographers. Fair or unfair,
Respect for the subject and for the environment is the most important facet of street photography.
If a subject does not wish to be photographed, don't photograph them. If a subject shouldn't be photographed do not take the picture.
If you're thinking you'll get around this issue by using at 70-200, but with the increasing wariness the public has of photographers? You just became the guy people call the police on. Street photography isn't about being sneaky or stealthy Blend in, be a normal person and wear normal clothes. don't attract negative. You are a part of the scene whether you like it or not. Don't forget to smile and don't be afraid to engage in conversation. You'd be surprised how far it can get you.
Travel light with one camera and one lens – maybe two. keep it simple. Bring ID in case you're approached by law enforcement, debit/credit card, business cards and a good pair of walking shoes as your bare essentials.
Big lenses and big cameras certainly have their place but street photography.
An SLR with a little prime lens or a small zoom would do the job well. Traditionally, the 50mm lens has been called the perfect street lens.
Why a prime lens? Three reasons; high quality optics, smaller size and the mind's eye respond. When using a prime lens, before you even put the camera up to your eye, your brain is already formulating a composition.
Pre-visualization is crucial to street photography because time is at a minimum. Moments are fleeting, lighting changes or somebody starts yelling at you. Plan your scene., the scene happens quickly and the better prepared you are mentally, the more success you'll have.
Finally, what should one shoot on the streets? look for interesting shadows, leading lines, contrast, humour, irony and happiness. It's easy to photograph the downtrodden or the depressed because it's everywhere. Happiness is harder to find but it's out there and when found and captured it makes for a compelling image worthy of attention.
Think about what it is you're trying to say with each image and tell a story.
Tips for Outdoor Lighting
Direct sunlight is one of the worst lighting It produces very harsh and delineated shadows. . The best outdoor light is immediately after the rain stops and there is still cloud cover
Natural light is extremely hard to work with because it is uncontrollable.
Time of Day
Golden hour is 60 minutes before sunset. The light is warmer, or more golden.
Blue hour is defined as the time that is roughly 60 minutes before sunrise and 60 minutes after sunset. . While not optimal for skin tones, it is a preferred time of day for product work, automobiles. the lake and get some nice mist happening just above the water.
Quality of Light
diffused light is softest, optimal light referred to as open shade. a fully shaded area, such as under a gazebo roof, or even a white tent. There's a lot of redirection of the light in this case and it makes for great softness. Watch out for colour casts
Cloudy days are open shade, use the Automatic White Balance setting in your camera, Cloud cover is an excellent diffuser,
Reflectors
there are only TWO reflector surfaces white and silver. the silver is more reflective than white and The gold ones make your subjects lookk like crap,
To be useful, reflectors need to be mounted on stands, and the stands need to be sandbagged, or a decent breeze will be sending them flying.
Scrims
, a scrim goes between the light source and the subject to act as a close in diffuser. You can make your own from white shower curtain liners, but tend to fly away and tear in a decent breeze.
Flash
The easiest way to improve the quality of light when shooting outdoors is with an off-camera flash.

Action photography
You need to capture the peek of the action
Try to get the athletics eyes as they tell the whole story of emotion, concentration and the intensity of the situation.
Pre focus on an area and wait for the action to take place
When the subject is coming into view press the shutter down
Use a tripod and a cable release to reduce camera shake. Use the fastest shutter speed possible to freeze the action. Use the highest ISO setting of your camera that doesn't produce a grainy effect.
Set your camera to manual and the settings to max for saturation, colour, and intensity. Try to get the image right the first time and don't rely on Photoshop to edit it latter.. As this will save you a considerable amount of time.
Know your sport, anticipate the action and visualize the final image before your even release the shutter. This way you will always get the perfect shot and succeed in action photography.

Improve Your Photography Skills from the Comfort of Home
Our efforts to stay inside and practise social distancing put constraints on photo-friendly activities connecting with friends, attending events, and travelling abroad
Practise different types of photography
The home provides an opportunity to capture a wide range of subjects it gives you the chance to try out different techniques that you may be less experienced with:
Portrait photography
One of the more common yet challenging styles of photography,. Ensuring your subject is relaxed, comfortable,. Be mindful of lighting (go close to a window for natural lighting if possible), choose neutral backgrounds that won't distract from the subject, and establish your subject's eyes as the main focal point of the image
The best part you have ready access to models within your own home; roommates, family members, and pets all make fantastic practice subjects for portrait photography. No one else at home? No problem — practice with your camera's self-timer and capture yourself!
Close-up/Macro photography
The best part about practising close-up and macro photography at home is that success is found in the details. The look and feel of your household macro shots can be manipulated in a variety of ways depending on lighting, aperture, and the type of gear you're using. lensing," or simply using the built-in macro settings on your camera.
Landscape and low-light photography
most people think of things like mountains or vast rolling fields when they think of landscape photography. the space in your own home can be transformed in countless ways. Staircases, doorways, and windows often provide dramatic angles, shadows, and contrasts that can lead to powerful images.
The home is also a great environment to capture different forms of light such as candles and fireplaces Break out the Christmas lights and try blurring lighting by keeping the light source out of focus). You can also use long-exposure settings and try "light-writing"
Take an online photography or photo editing course
This is an ideal time to expand your knowledge of specific photography-related skills. Numerous colleges and universities are releasing free courses online,. Bring your photography to the next level by taking a photo-editing course that breaks down how to use programs like Photoshop and Lightroom.
put your photography expertise by teaching others.
Organize your old photos
there are thousands, of photos left on computers, external hard drives, and memory cards everywhere still waiting to be discovered., take this opportunity to go through and organize these files, choosing ones to keep, edit, and delete., and you may come across some forgotten gems that are worth sharing with friends or family.

A Guide to Fall Photography
Fall is a photographer's dream. Autumn is an ideal time to shoot. From harvest celebrations and family fun to the annual explosion of brightly toned leaves
Fabulous Foliage
Nothing beats the vivid colours of reds, oranges and yellows in October.
To capturing all this splendour it takes planning and prep. Research the ideal time to head out. When travelling to an area to shoot fall colours, you should beware of changing weather conditions,
Use a macro lenses for close-ups of leaves, trees and small animals, to bring out texture and contrast,
A wide-angle lenses for a broader allows you to capture the splendour of a fall forest from the ground to the sky. '.
longer lenses (70-200mm) allows you to isolate pockets of brilliant colour from a distance.
If your shot includes moving water, such as a stream or waterfall, try using a long exposure and adding a neutral density (ND) filter to capture a sense of movement.
To Protect against -weather issues such as rain, use a plastic camera cover wipe any moisture off your lenses to avoid water spots on photos A polarizing filter, helps remove excessive glare and light reflections on leaves – and enhances the contrast in clouds and skies –
Fall Festivities
Colourful celebrations – from harvest parties and Thanksgiving dinners to fall fairs and Halloween – are another great opportunity to take out your camera and capture some fabulous festive fun.
Take advantage of the 'golden hours" during sunrise and sunset, which can further amplify the already-mind-blowing hues of the season.. '
Cloudy days are great for photos, 'Clouds are like nature's diffuser. They diffuse the light " fog – can make for very dramatic shots.
polarizing filters enhance colours,
Take The Best Fall Photos
AS the trees burst forth with the beautiful colours of autumn, creating a glorious scene.
Almost any weather is good for shooting spectacular fall foliage images, including cloudy, sunny, misty, and rainy because each type of condition imparts its own magical element to your photography.
Foliage Lighting
Spectacular foliage captures are dependent on the light, in the fall you can take advantage of a variety of natural light situations.
Overcast days offer an incredible opportunity to capture the vibrant saturated colour of the leaves. By eliminating harsh shadows, the rich tones and colours not visible in sunlight are intensified.
Rainy or misty days produce wet leaves will add glimmering images to your fall collection. A lens hood and a UV filter will protect your lens element from the rain.
On a sunny day, there will behave warm tones blended with autumn's gorgeous display of colour. Shadows from increased direct lighting can add to the drama of your image and increase the range of colour tones.
Macro Lens
Take a macro shot of some gorgeous autumn leaves. Select a few examples of different shades and arrange them randomly or individually on a textured background, such as sand, pavement, rock, or a wooden bench.
Macros of fall berries, ferns, leaves, cattails and other beautiful plants all create gorgeous autumn memories.
Use a tripod when taking macros to prevent motion blur. You might find a little frost decorating the edges of the leaves on a cold morning that will make a stunning image before the sun reaches it and just as it does.
A wide-angle lens and a tripod are essential for capturing wonderful autumn landscape images. a polarizing filter is useful to reduce glare and light reflecting off of leaves. The filter also gives you deeply saturated colours.
Ponds, Lakes, and Rivers
Water always provides an opportunity for capturing stunning foliage reflections. Lovely foliage colour abstracts are created in water ripples as the gentle flow disrupts and distorts them. A telephoto lens will hone in on the many patterns of colour created by the water's motion.
Get Ready For Fall Colours
Capturing the colours of autumn is a popular activity
Most fall colour images are static shots.. You want something in your fall colour images that will grab the eye and tell the story. Shoot down into a small town from a hilltop, to get a different view Shoot from the middle of a winding road so the colours tunnel for the eye to travel through.
Shoot autumn colours near a body of water, be in position at sunrise. That's when the water is calmest and produces the best fall colour reflection images..
As the temperatures shift, there will be low lying fog at sunrise. This softness diffuses the early light adding a wonderful glow to the scene. Don't be afraid to use overexposure to really make the glow stand out.
Watch the direction of the light. Avoid shooting into the rising or setting sun,. For fall colours, look for cross light, which is light that cuts across a scene to create highlights and shadows.
Remember that for really rich colours, an overcast day is the perfect day to shoot, Put a waterproof plastic bag over the camera and lens, and shoot in the rain.
On a bright sunny day, use a polarizing filter to help manage reflected light, to deepen the blue of skies and to make colours pop.
If you are shooting with a wide angle lens, make absolutely sure that you have something in the foreground, otherwise you will completely lose the sense of depth and scale that the wide angle is built to deliver. A boulder, a hay bale, a patch of wildflowers, held in sharp focus very close to the camera, while using a small aperture will give you lots of depth of field, so everything is in focus. This really accentuates the space and distance.
Fall colours are a great time to get out your close up or macro lens. As the leaves start to fall and decay, the interplay of brown leaves fallen amongst still bright green ferns can be very powerful. Rather than shoot the rotting stump, put a couple of fallen leaves with good colour on the stump and get in close to grab the texture of the neutral wood and bark with the splash of colour from the leaves.
Capturing the Colours of Autumn
The nights are cooler, and the morning air is crisp , that can only mean the foliage season has arrived and glorious colour is about to burst f on trees, It's a fantastic time of year to be out in nature with your camera..
White Balance
Understanding white balance settings and how to use them to your advantage will assist you in capturing the brilliance of the autumn colours.
Most digital cameras come with the option to manually set or adjust white balance. Your white balance setting can be accessed either in your camera's menu system or by using a dedicated button labeled "WB" on your camera's body.
Natural Lighting
, overcast days produce much better colour than bright sunny days. Early morning and late afternoon are the best times to shoot foliage images. The bright sun of the day will wash out the beautiful colours in your images. Overcast conditions provide a soft, even light.
• Still ponds and lakes are ideal for beautiful foliage reflection images
• Soft sidelight can intensify the bright reds, oranges, and yellows of the leaves
• Look for unusual angles to highlight your primary subject
• Try to avoid shooting a straight line of trees
• Shooting foliage after a light rain produces glowing colours
• On a windy day, go for some stunning leaf blur images
• Macro shots of single leaves in unique settings look amazing framed
Nature is at its best in autumn and by following a few simple tips you can capture the beauty in all of its glory!

Go Wide Panoramic Images
Panoramic images provide impact stretching across a large field of view
Two methods Single shot with an ultra-wide lens or a series of image to be stitched together later with high resolution
The images must over lap 15 to 35 percent for the editing software to merge the images correctly. You must maintain the same setting through the entire shot process
Keep your camera level for every shot(use a tripod for better results.

Photography Tricks and Treats
Halloween is a favourite holiday for both kids and adults.
Going door-to-door for candies isn't the only way to get treats! Have you considered ing a haunted house candy hunt indoors with the family? Thinking of dressing up? Go for it! These are all things that make up the memories and fun times. Take pictures and share them with friends and loved ones.
Shooting in Low Light
Most of your Halloween images will be shot in low light don't be tempted to use your flash.increase your ISO setting, as the image sensor is more sensitive to light and dark at higher settings. Slowing down your shutter speed will allow more light to enter your camera, but you should use this option with a tripod to avoid blur if any movement occurs.
A third option is to use a larger aperture, which will widen the opening in your lens to allow the available light in. If you want to experiment with your flash, try diffusing it with some different colours of cellophane. Red, orange, or yellow might be good colours to play with.
Use Dry Ice for an Eerie Effect
Cover a coffee table or low stool on three sides with black fabric, being sure to leave the backside uncovered. Set a large container behind the table containing five pounds of dry ice dry ice.
Pose your little goblins on the table with one or two spooky accessories, and then pour four gallons of very hot water over the dry ice. This will give you approximately 30 minutes of super nice fog for your eerie picture taking. Use a small fan to direct the fog for the right effect.
More Tricks
• Sit or lie down on the floor, and shoot your pictures. If the children are ghoulish have them make their scariest faces for you. If you have a little princess, capture that sweet smile. When shooting two or three, get them close together and fill the frame. Pose them into different angles.
• In a dark room or outside at night, pose your child standing on stairs so you are at the same eye level. Try putting a wig or cape on your furry family members and include them in the image.
• If you have carved pumpkins, place battery operated lights inside. Pumpkins can be photographed as table arrangements, on porch steps, and surrounded by children.

Take the Best Halloween Photos
At festive events, you are bound to see people with their smartphone capturing memories.
Although smartphone cameras have advanced significantly, the images will tend to blur due to slow shutter speeds.
Cameras have larger sensor surfaces allow the camera to perform exceptionally better in low light conditions.
Pumpkins
• Set your camera to a low ISO, say 100 or 200
• Ensure your camera is secured on a tripod
• No flash needed
• Set your camera to aperture f/8.
• Set your camera white balance to AWB (auto white balance).
• Compose the image so it focuses attention on the pumpkin without a lot of extraneous background. .
• Use a cable release or the self timer. The longer exposure will prevent blur.
• . Any shapes in the carving such as the eyes and mouth should be very bright and glowing.
Kids and their Costumes
• Get images before they head out on the streets trick-or-treating.
• the person taking the photo shoyld kneel or sit on the ground to be level with the height of the children.Shoot from their level. You want the camera lens to be at their eye level
• Set your camera to a lower ISO such as 100 or 200
• Ideally put your hotshoe flash on your camera, and point the bounce head at a white ceiling, .
• higher shutter speed to freeze children at play
• Halloween is all about capturing the excitement of kids and having fun!
Candlelight
• Gives a more dramatic look to your shot This is the perfect setting for capturing the ambiance of Halloween and the spooky, dark scenes, or simply capturing images of pumpkins lit up at night.
Night Portrait
• Delivers a better looking portrait in conditions of low light
• This is the perfect setting for capturing images of kids while they're out trick-or-treating to capture the excitement and candid expression on their faces during one of their favourite times of the year
Halloween is a great time for children to have fun and a great time for you to easily capture images of them.

Winter Photo Tips
Winter can be a beautiful time of the year, the colder temperatures, produce some amazing pictures.
Canadian landscapes and wildlife are natural subjects, and great way to enjoy the snowy season and have fun with your family, friends and pets!
Planning your Shoot
In winter, the snow becomes a white canvas, Plan a fun activity like skating, sledding or a friendly snowball fight to keep everyone moving and having a good time.
Getting the Correct Exposure
Because your camera's meter is calibrated for a scene of "average" brightness, photographing people in the snow can sometimes lead to an underexposed image.
Your camera's light metering system is calibrated to the brightness of average grey ("18% grey"). Snow is brighter than 18% grey, the snow we be (grey) instead of white.
Using your camera's exposure compensation, dial in +1 to +2 stops . Your objective should be to achieve the 'whitest' tonality of snow, while still retaining some detail.
White Balance
In the 'AUTO white balance' mode, your camera makes its best guess for your photo. Unfortunately, cameras often read snow as being slightly blue in tone;
. To warm up an image on your DSLR camera, you can set the white balance to 'shade' as this adds a pink/ orange cast to the image and counteracts the blue/ colder light.
Practical Tips
The batteries in your camera don't perform the best when it's cold. Keep your camera warm by carrying it under your coat, as close to your body's warmth as possible. Don't forget to carry extra sets of batteries in a warm place, as well.



Tips for Shooting Christmas Lights4
The Christmas Season brings incredible photo opportunities for shooting Christmas lights. The display of shining lights will be easy to find around nearly every corner you turn and in every city park.
The first thing is to stabilize Your Camera. Use a tripod or monopod , or, brace yourself against a tree, building or fence.
can capture the entire scene.
When selecting ISO, a low ISO to minimize digital noise.
keep the shutter speed in a range that allows hand-holding the camera or use a means of stabilization with the tripod star at around 1/125 of a second and adjust the shutter speed either up or down depending on whether the results are too light or too dark. If they are too dark, then t slow down the shutter to allow more light to enter the lens … say to 1/30 of a second. And if the result is too bright, then I will move my shutter speed up accordingly..
Note that you will get truer glow when using an aperture of f2.8 and get more or a starburst effect when using apertures upwards of f20.
Christmas light photography, keep the flash off.

Photographing Outdoor Holiday Lights
'Tis The Season
As the holidays approach, many cultures celebrate this time with the use of bright and colourful outdoor lighting. While the lights look bright to our eyes, they really aren't that bright and you will need to use more sensitivity and slower shutter speeds.
No flash. It will either overpower the holiday lights or not have enough power for the distance required and result in flat, dark and boring images.
Put your camera in Manual (M) mode. This is one of those situations where automation may not work to your benefit.
Put your camera on a tripod. Slower shutter speeds are more likely to show camera shake and that can result in blurred images.
Be ready to go to manual focus. Some AF systems need more contrast to focus than we will find in such a scene, even though it seems to be high contrast.
Start with an ISO setting of 800.
Use a wide angle lens. The wider field of view means that you will be able to fill the frame without having to step back too far. It also means more depth of field at whatever aperture you choose
Try a starting aperture of f/4
You need a place to start for shutter speed. Try 1/30 of a second. If too bright, raise the shutter speed one stop (1/60) . too dark, lower the shutter speed one stop (1/15 and take
Even though you are on a tripod, don't leave it one place. Shoot from different positions and different heights. A low angle can create a sense of power and dynamism, a higher angle (small step stool) can give you a non-standard perspective.
If you are concerned about moving the camera with long shutter speeds, use your wired cable release to reduce the chance of camera shake when you squeeze the shutter.
With the change in seasons, we have less daylight, so you don't need to be prowling the streets at midnight, you can get very nice images right after supper. If you live in a mid sized town or city, the local government or private businesses may also have engaged in some decorating, so head down to your main street and photograph the decorations and the shop windows. It's easy and good fun.